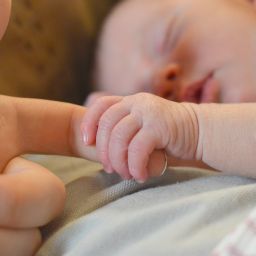 ADONIS Baby Care Until You Arrive Program
A Live Open Discussion and Candid Conversation with the Head of the Adonis Maternity Hospital, Dr. Vitalii Znack, Head of the Adonis Neonatology Department, Dr. Yulia Syurkha, and Director of Patient Onboarding and Logistics, Oksana Guseva. Learn about the "ADONIS Baby Care Until You Arrive" Program and Maternity Hospital operation and SM deliveries during COVID-19 and beyond.
"It's incredible what ADONIS was able to come up with for Newborn Care. I'm relived to know that my baby can have unlimited professional and medical care at their fingertips. The human aspect of the program and endless care that the nurses will provide while we are away makes my heart sing. Thank you for thinking through every detail, including options for me to stay connected with the baby via technology in real-time."
To summarize key points (including time-stamps):
2:28 – Overview of the ADONIS Newborn Care Until You Arrive
3:35 – What specifically happens if my baby is born, but our arrival to Kyiv has been delayed? What does the care look like?
8:15 – Feeding of the baby (including ADONIS providing formulas which match your preferences, which may vary from country to country, and opportunities to select from donated breastmilk if needed)
10:21 – Baby Observation according to international standards
12:31 – Vaccination based on international standards (and whether people can choose to can opt-out of it)
14:40 – Supplemental vitamins
16:00 – Key newborn screenings 
18:30 – Outside time with the baby, fresh air walks on the secure beautiful grounds of ADONIS' Maternity Hospital
21:40 – Video connections with the baby, immediate remote bonding 
25:00 – ADONIS Newborn Care Until You Arrive – program available to all independent of your agency, clinic, or hospital affiliation 
27:00 – Premature baby delivery and care at ADONIS (!!! phenomenal news that care at Adonis is now available starting at 28 weeks)
32:00 – Adonis' COVID-19 prevention program at the Maternity Hospital to ensure the health and well-being of the baby (critical components for handling visitors, special regulation of surrogate mothers/women in labor/delivery, mandatory COVID-19 lab testing, and special procedures for every Hospital staff member (medical and non-medical)
39:00 – Special levels of sanitation and disinfection on the premises of the hospital and requirements for COVID-19 testings
44:00 – Feedback on whether parents can stay with the baby during COVID-19
47:00 – More on premature baby handling (prior to 28 weeks) and/or with severe pathologies
59:00 – Capacity and provisions for overflow of the Newborn Care Program
1:02:00 – Program cost
1:07:00 – SM testing prior to Embryo Transfer
1:09:00 – Feedback on the possibility of COVID-19 transmission from SM to the baby during the pregnancy or after